Swancreekgallery

 @gmail.com

Cell-443-822-9153

Christine O'Neill is an artist who divides her time  between Rock Hall, Md. and Islamorada, Florida Keys. She has traveled extensively throughout the Caribbean, South America and the U.S. east coast. Spending the winter months on the family's 56' motor yacht "Island Girl. Many of her paintings are inspired by the places she has visited.

Christine has been a member of the Annapolis Watercolor Club and  has been exhibition director, a "Signature Member" of the Baltimore Watercolor Society,  an associate member of the National Watercolor Society, and a former member of the Pen Women of America, Treasure Key Art League, Art Guild of the Purple Isles, Chestertown River Arts.

In the early 90's she was awarded a painting / traveling sabbatical for 14 months and painted her way through a 2nd masters degree. Having earned degrees in Fine Arts and Education from MICA (Md. Institute College of Art) and Towson University, she taught art for many years in public schools and also college. She teaches private and small group painting lessons to adults and children when time permits.. BFA, MED and 30 beyond.

Her works of art  are created in watercolors, acrylics and fabric dyes on stretched silk. Years of cruising the Caribbean as far as Venezuela and Columbia have greatly influenced her appreciation of all things related to the sea. 

"The effect of light and shadows and movement continues to be a driving force in all of my paintings as I travel, experiencing life around the Chesapeake Bay ,the Bahamas and the Keys.

K. Christine O'Neill

​.AND cu,

Biography and New Silk Paintings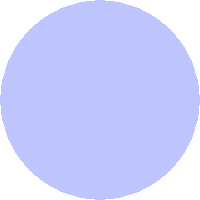 COMMISSIONS

 UPON

 REQUEST!

Home

Watercolor Painting

Acrylic Painting

Oil Painting

Biography & Silk Paintings